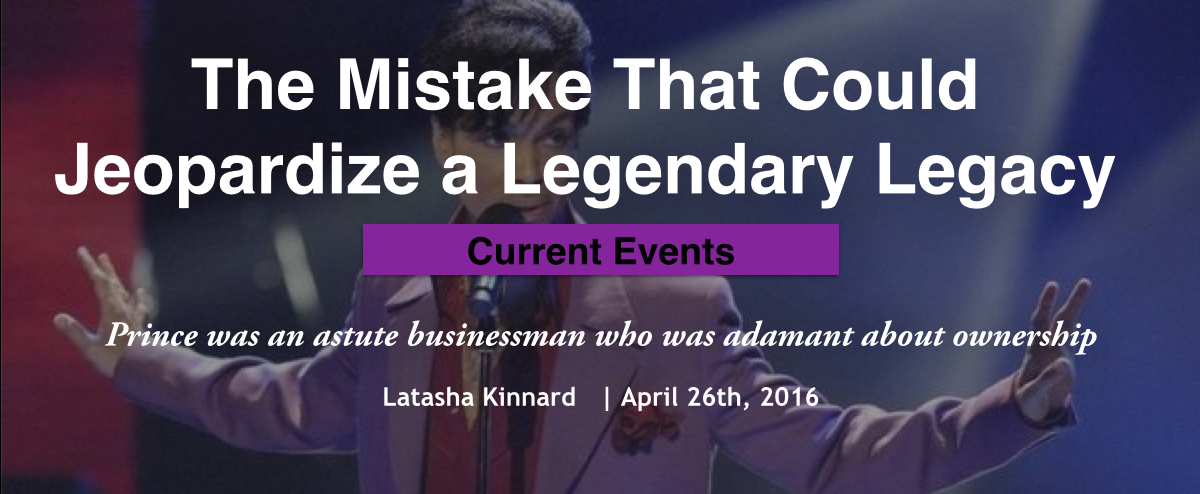 The loss of Prince as a cultural and world icon is devastating. His relative youth and vitality made his death a surprise to all of us.
As I listened to the beautiful tributes on the radio I realized that Prince was much more than the music icon I knew him to be. He was also an astute businessman who was adamant about ownership, rights, and assets.
So, when I learned that he had passed with no will I finally experienced the devastating blow that so many of my peers had already felt.

Prince had an estimated net worth of $300 million. He owned multiple homes, sold over 100 million albums, and had Grammys, Oscars, and many other awards under his belt. Yet, he left no clear plan on what should be done with all his stuff, jeopardizing the entire legacy he worked so hard to create.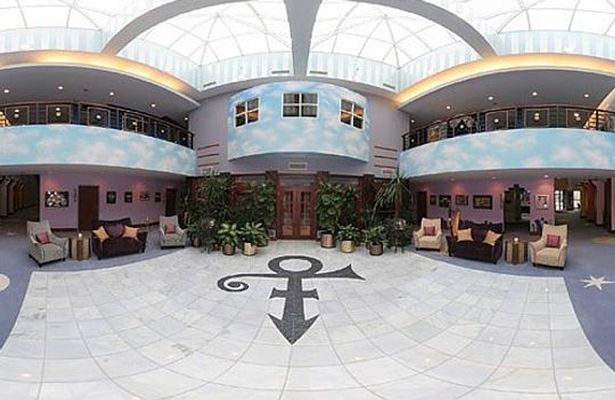 image from mirror.co.uk
More than likely Prince's estate will go to his sister, who is closest living relative. But we have absolutely no way of knowing if that is how he wanted to allocate his financial resources. But, when you do not leave clear instructions that outline your decision, generic laws will make the decision for you.
Prince was known for demanding ownership of his music. We all remember when he dropped his name in favor of a symbol. Whether you thought it was crazy or brilliant, he was making a statement that he could not be owned. According to the New York Times, at the time of his death Prince had ownership of publishing, copyrights for songwriting, and his recordings. That's a pretty big deal and something that he fought for decades to achieve.
It's clear to me that Prince was savvy about his business dealings. The man did not play and was adamant about demanding what was rightfully his. The fact that he fought so hard for ownership of assets and did not take the time to create a will simply proves that his humanity continues to extend to the people. It shows that he is just like so many of us who have jobs and money, but absolutely no will to speak of.
To be clear, this is not just about Prince. I am deeply inflamed by this topic because everyday I see how much we have to fight for economic mobility. And I see how many ways we can drop the ball once we get there. And I see what the consequences of missing a single detail and how devastating of a blow it can be. No matter how hard we work, no matter how much we earn, no matter how iconic and influential we are, if we do not learn how to take control and KEEP CONTROL over the management of our assessments, our communities are going to continue to suffer from economic inequality. We are all clear that no one is coming to save us. We have to get it right for ourselves.
Legacy matters. No matter how much it may feel like it at the moment none of us will make it out of here alive. So use this as a call to action for you and everyone you know. Get adequate insurance and protect your assets. Look out for an upcoming article on exactly what you need to do to  get insurance and prepare a will. 
*I am still holding out hope that someone finds Prince's will in some obscure place in one of his homes. To me, that feels so much like something he would do, smiling down from heaven.
---
Do you have a will? Why or why not? If not, what are you going to do about it?

Comments
comments